Bengali Alphabet Writing, Colouring and Tracing Worksheet [PDF] Free Printable: We provide, our latest designed Bengali version worksheet for pupils under the age of 5 to 6. Parents or teachers may download our Bengali Alphabet Writing and Tracing Worksheet in PDF] file. However, these files are Printable for home or tuition practice test.
As a matter of fact, there are two types of worksheet for kids in Kindergarten (Nursery, L.KG., U.KG.,) class students. 1. Bengali Alphabet Writing Worksheet and 2. Bengali Alphabet Tracing Worksheet. Both of these worksheets are useful for Bangla Handwriting at preschool.
According to Bengali Barnamala as well as the Bengali Alphabet Chart, we have designed Swarabarna (স্বরবর্ণ) ১১টি, Banjonborno (ব্যঞ্জনবর্ণ)  ৩৯ টি different worksheets for kids.
Swarabarna Writing and Tracing Worksheet
অ | আ | ই | ঈ | উ | ঊ | ঋ | এ | ঐ | ও | ঔ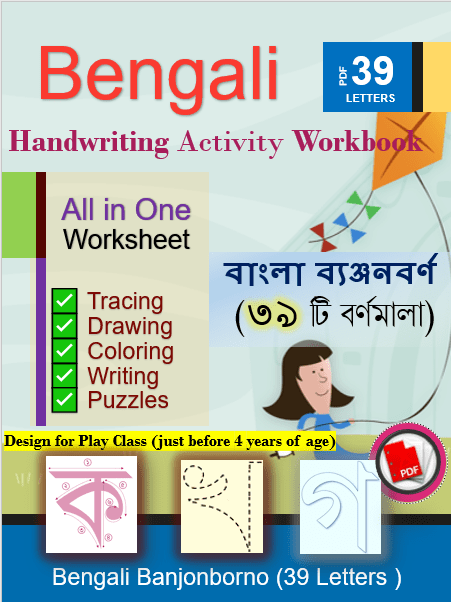 See also